The Archer's Edge Staff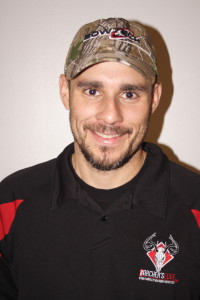 Steve MacBride – Owner/General Manager:  Steve has been an archery enthusiast since he began shooting a bow at 12 years of age.  His arrows have claimed whitetail in PA, WV and OH and he has also taken two elk including a 6×6 Bull Elk out of the New Mexico Apache Canyon.  In his most recent trip he claimed his first 4×4 mulie. In the off season, he enjoys turkey hunting as well as bow fishing.  Though The Archer's Edge takes up most of his time, he spends his time off with his wife Jen and their 4 year-old son, Sawyer.  Somehow, he always finds a way to fit in time to hunt too!  Steve loves to share in the joy of his customers when they tell their hunting stories.
Steve is passionate about archery and wants The Archer's Edge to build the sport in this area.  Steve is certified from the NADA (National Alliance for the Development of Archery) to teach archery.  He goes above and beyond to assist his customers with obtaining proper form so that they can become successful with the sport.
In addition to teaching archery, he also enjoys working in the Pro-Shop.  He has attended the George Chapman Technical Certification Academy as well as the Mathews Dealer Academy.  Steve is critical about the quality of work that is done in his shop.  No one touches a bow until they have proven to him that they are competent and he would trust them with the set up of his own bow.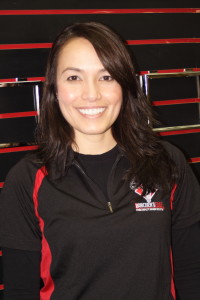 Jen MacBride – Owner/Marketing Manager:  Jen has always enjoyed shooting sports and is happy to be working with her husband at The Archer's Edge.  Most of time, Jen is working behind the scenes doing administrative work, program planning as well as managing the advertising and marketing for the store.  In addition, Jen has a certification for bow tuning from the George Chapman Academy and is a certified archery instructor.
Although competent in helping customers get the perfect set up, Jen's passion lies in archery instruction.  She enjoys working mostly with women and children and hopes to build the popularity of the sport among these two populations.  Jen runs Ladies' Night which occurs on Tuesday evenings at various times throughout the year. 

Kevin Butt – Sales Manager/Lead Bow Technician:  Hunting has been a passion of Kevin's since the age of 10.  He got his first bow, a Myles Keller XI Legend Magnum, when he was 15 years old and has preferred bowhunting to gunhunting ever since.  Kevin has hunted and fished in PA, WV, NC, GA, OH and AK. Bowhunting whitetail is Kevin's first passion, however he also enjoys kayaking, steelhead fishing and camping.
Kevin has been working on bows and crossbows for 12 years and has attended the Mathews Dealer Academy and the Hoyt Technical School. You can be confident when Kevin is working on your bow because he will treat it no different than if he was working on his own. Kevin has shot and worked on compounds, traditional and crossbows, harvesting deer with both a compound and crossbow.  Kevin's summer consists of bowfishing for carp, smallmouth fishing and preparing for the upcoming bow season with 3D shoots every weekend. Kevin's life revolves around the outdoors and his wife Megan who also shoots a bow. Megan harvested her first whitetail with Kevin in 2010.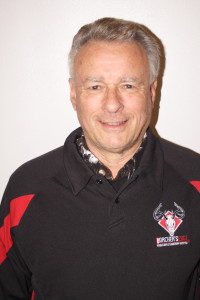 Walt MacBride – Sales Associate:  Walt has enjoyed hunting his entire life and introduced his son, Steve, to the lifestyle.  He made the transition to bowhunting utilizing a crossbow 11 years ago.  With Steve's assistance, he now hunts with a vertical bow and enjoys the challenge that comes along with that.  In fact, the first animal he ever harvested with a vertical bow was a 6 x 6 Bull Elk from New Mexico.
Walt is thrilled to help his son and daughter-in-law with a variety of needs around the store.  In addition to working with customers, he also assists with merchandising and marketing.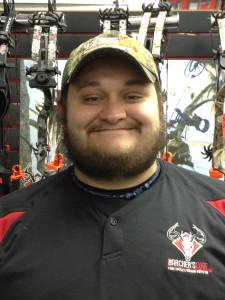 Pete Shandrick – Sales Associate:   Pete's passion with archery began when he was just 4 years old.  He began archery hunting when he was 12 and the next year started working on bows.  Pete reminisces about what he loves most about hunting, "…sitting in a tree waiting for the woods to wake up on a cold, fall morning.  I love the things I have seen while archery hunting… so many other people will never see."
Pete will never forget the pride and schievement he had when he got his first deer at the age of 13, a doe just 6 yards away.  In additon to archery hunting, Pete enjoys participating in 3D shoots in the summer months.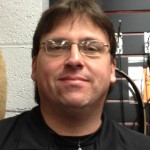 Joe Tokarski – Sales Associate:  Joe started shooting a fiberglass bow when he was 6 years old in 1972.  He has fond memories of the first deer he took with his old recurve, and feels that is his biggest hunting achievement.  Later in life he began shooting compound bows and feels most at home in a tree in the woods.  Joe serves as our resident traditional archer and leads our traditional archery league.  It's a blast to watch him tear up a 3D course with his recurve!
Joe states that, "Archery shooters are a different breed.  We have pride and patience.  It's an obsession and passion for practicing, tuning your bow and shooting big bucks!"  Joe adds, "Since the Edge came to town, I have learned so much about the sport, love talking bows, equipment and developed a relationship with other shooters… that's special… that's bowhunting!"
 Mike Barbarow – Pro Staff:  Mike has enjoyed the sport of archery for 28 years and has worked on bows for the past 16 years.  He shoots indoor target archery and in addition to local events, has shot many IBO events.  His biggest archery achievement to date is winning the BVA Invitational and qualifying for the IBO World Championship in 2011.  He enjoys teaching his son the sport and considers his finest hunting achievement to be when his son took his first deer with a bow.  In the past 28 years, Mike has hunted in PA, WV, OH and CO for deer, turkey and elk.  His archery talent had allowed him to harvest 2 Pope and Young animals.
Mike loves everything about archery, from teaching people how to shoot, the preparation and practice it takes to get ready for a competition, to the challenge of harvesting an animal with a bow.  He is happy simply sitting around talking about archery or shooting with the kids in the backyard.  He just can't get enough!

 Brandon Stewart – Sales Associate:  Brandon began his life in archery twenty-two years ago, and he began hunting and competing in 1990 and 1991 respectively. Brandon has had many successes in archery which includes tagging animals in PA, WV, OH, and Manitoba. He has also hunted most species possible with a bow including Bear, Coyote, Whitetail Deer, Fox, Turkey, Rabbit, and Groundhogs just to name a few. Hunting will always be his favorite part of the sport, the thrill of being able to get close to his quarry and have them acting naturally, apparently unaware that he is lurking nearby.
His second favorite part of the sport is mentoring, helping and guiding new hunters and archers. Having had his own personal successes in target archery he is far more satisfied when he is able to help someone reach one of their own goals. His favorite memories of archery are helping his brother, cousins, nephews and friends tag up on deer. Brandon says "It's not a passion or an obsession, it's a sickness and I still love it. And yes you can quote me on that"